Red Quinoa Combo 
Red Quinoa Combo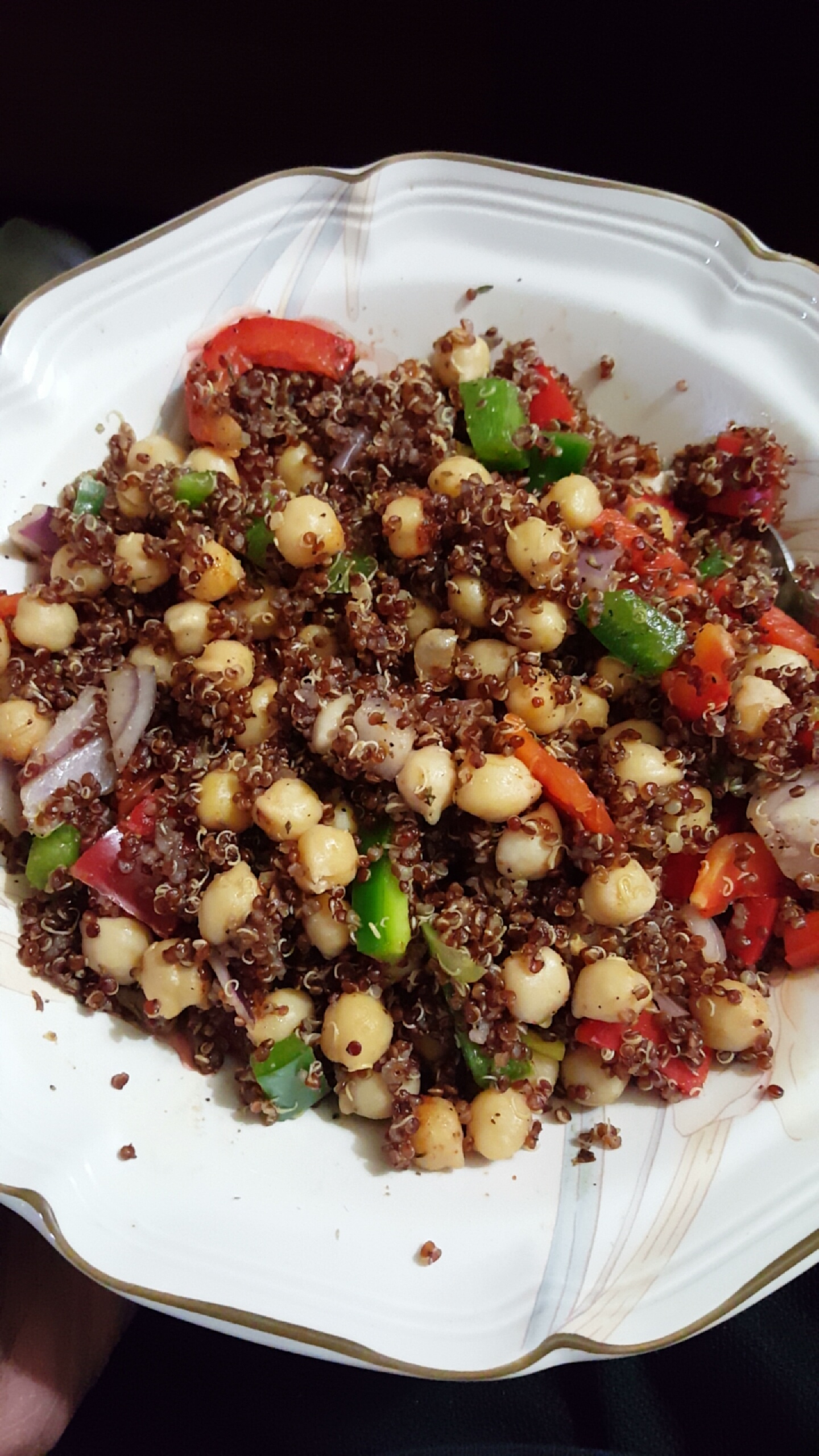 You ever ate something so awesome you had to share with the world?
That's what happened on this day 🙂
If you're wondering the ingredients of what's in here then read on.
Ingredients:
Red quinoa
Red onions
Chickpeas
Red bell peppers
Green bell peppers
Celtic sea salt
Black pepper
Thyme
Oregano
Basil
Cayenne pepper
Olive oil
What kind of vegan meals you love to eat?