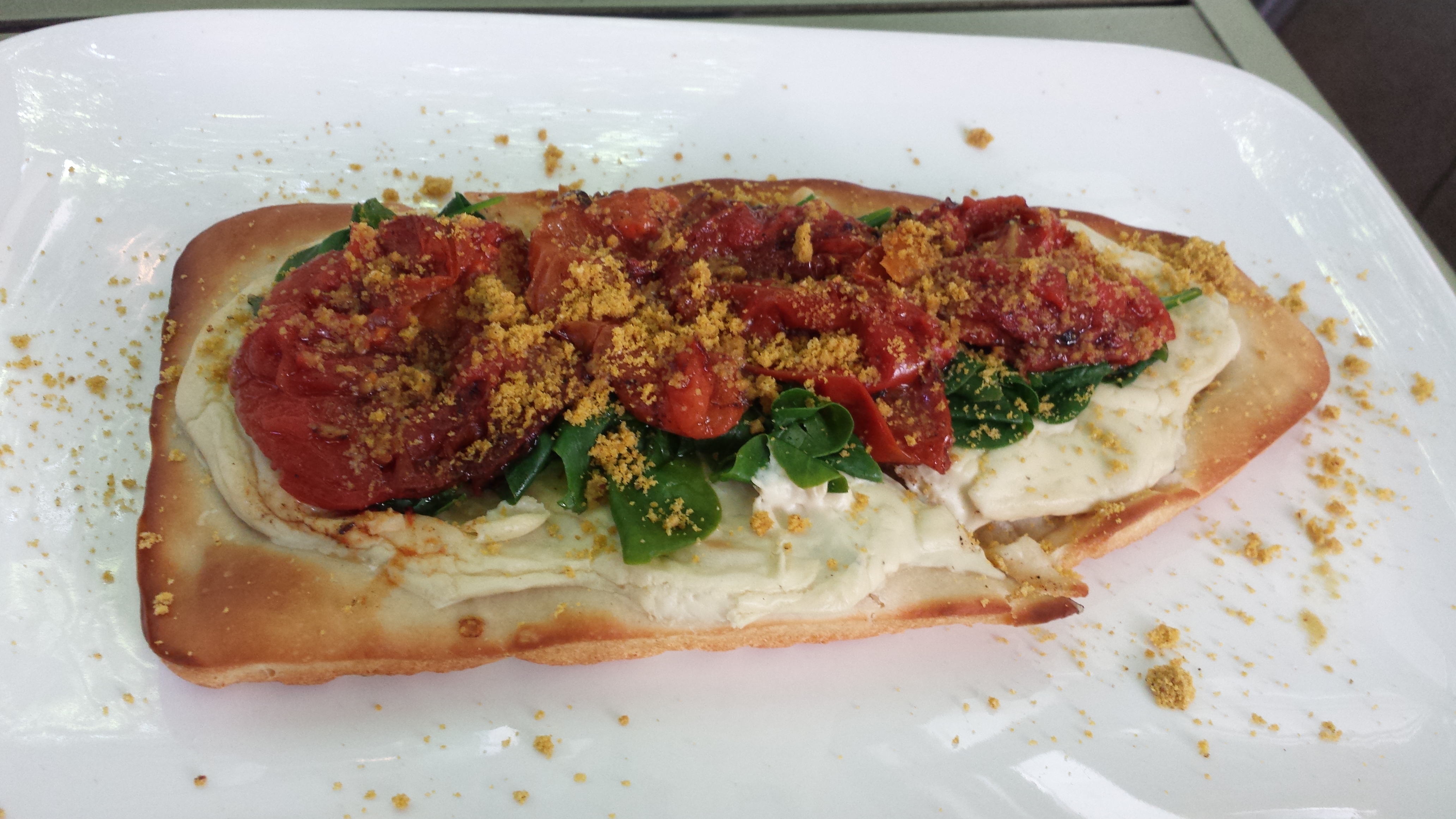 May not be the pizza you're used to but this taste like an orgasm……….
Not saying I know what an orgasm taste like…
Or do I? Lmao
Had this at a restaurant called Mob Burger located in Brooklyn, however they're closed now 🙁
Ingredients:
Some kind of bread lol
Tomato sauce
Spinach
Cashew cheese
Would you try if you were in NYC?