Where the Wild Things Are Combo 
Where the Wild Things Are Combo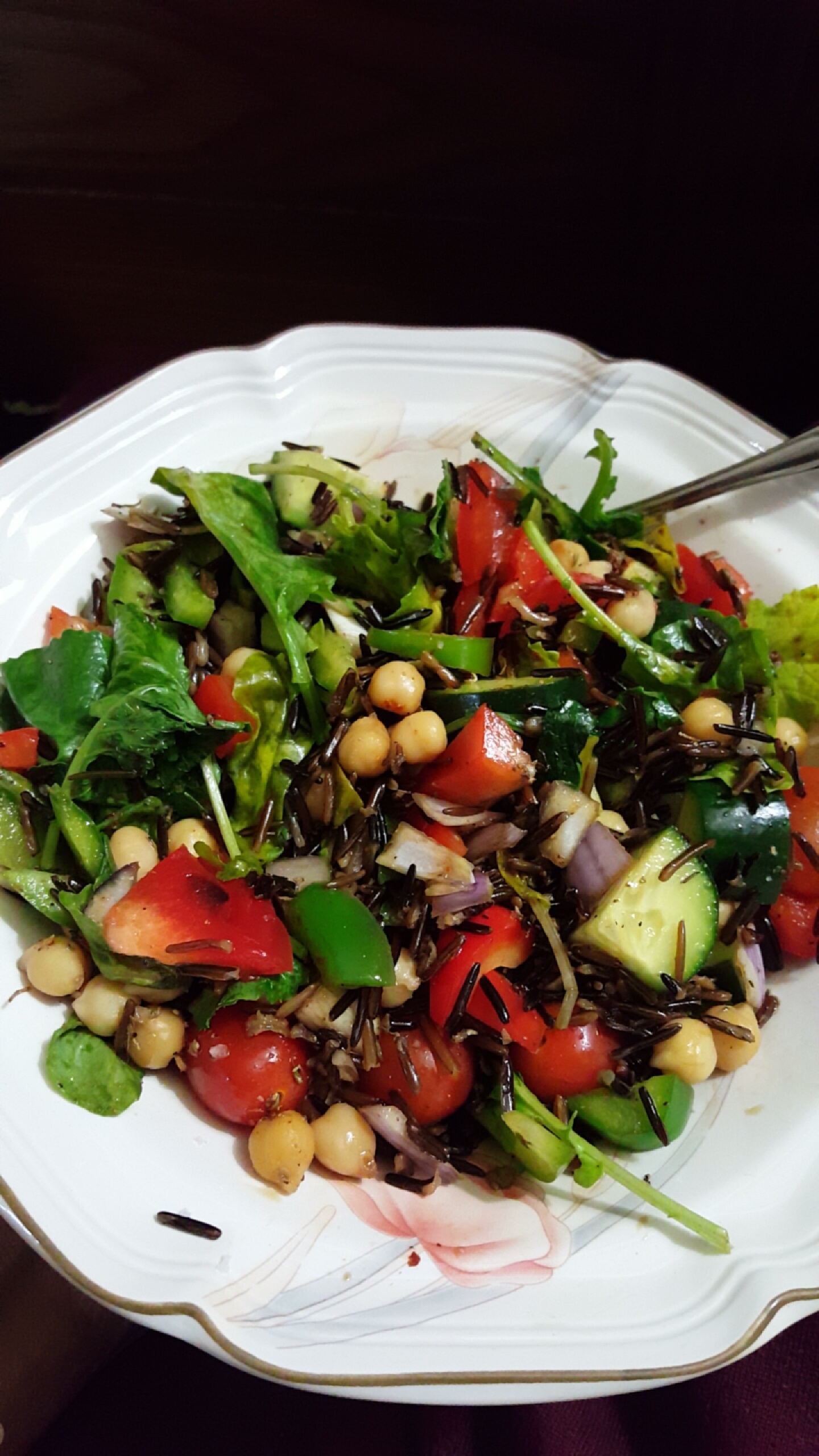 Do the colors make you feel a certain way?
Nature's plant kingdom will make you feel a way after some time.
Here are the ingredients for this masterpiece:
Wild rice
Baby kale
Chickpeas
Green and red bell peppers
Red onions
Cherry tomatoes
Cucumbers
Celtic sea salt
Black pepper
Oregano
Basil
Who do you know that needs this in their life?