Banh Mi & Vegan Pizza Fries In Brooklyn
Banh Mi & Vegan Pizza Fries In Brooklyn
There's this place in Brooklyn called Toad Style that I've been meaning to visit for the longest. However, when you're studying, practicing, building, and working in the shadows then life postpone certain things. The positive part about being an entrepreneur is you can take your work anywhere for the most part if you have a cell, laptop, and/or notebook. Really depends on the nature of your business.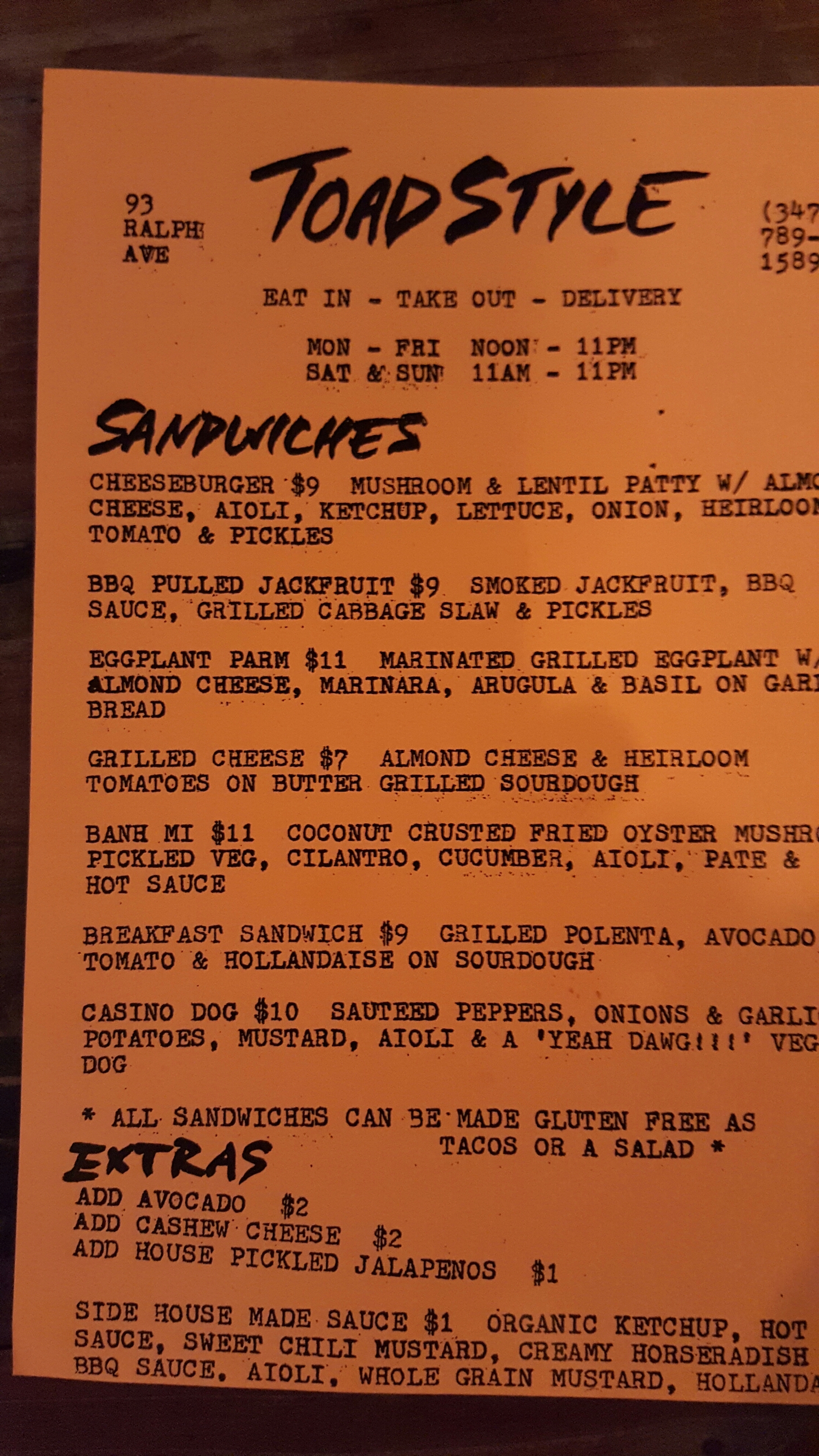 Front of the menu.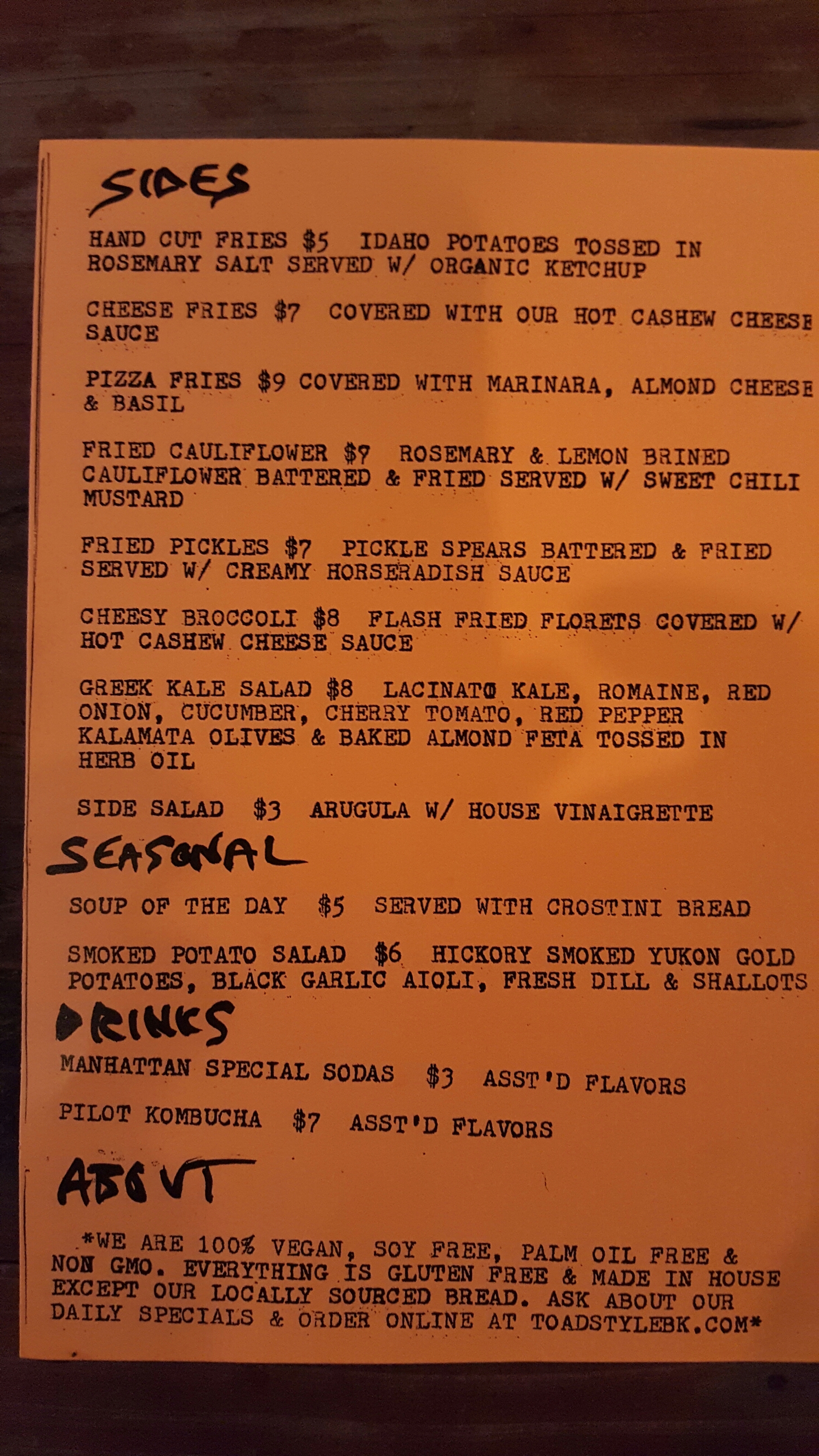 Back of the menu.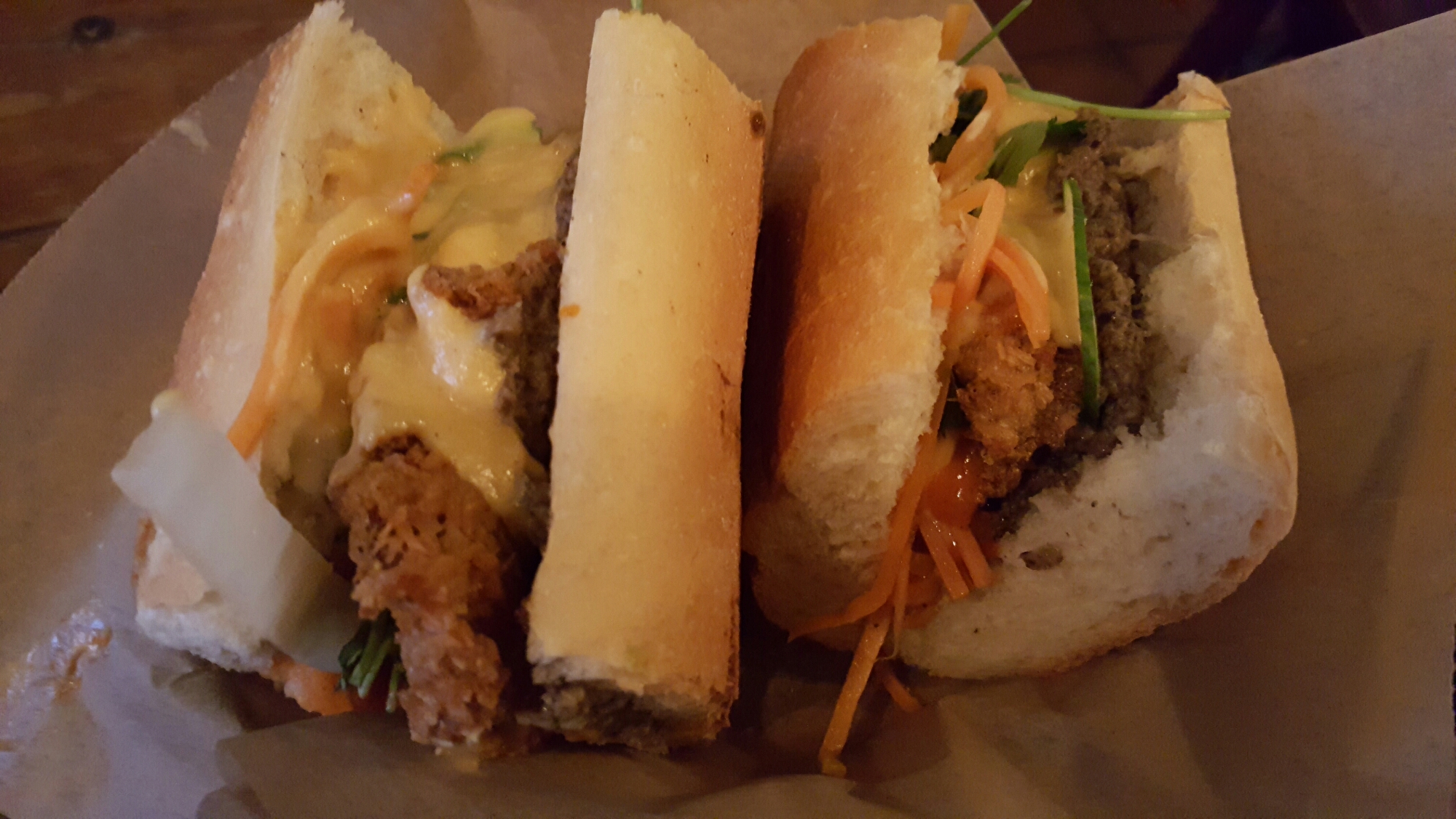 The Banh Mi is life.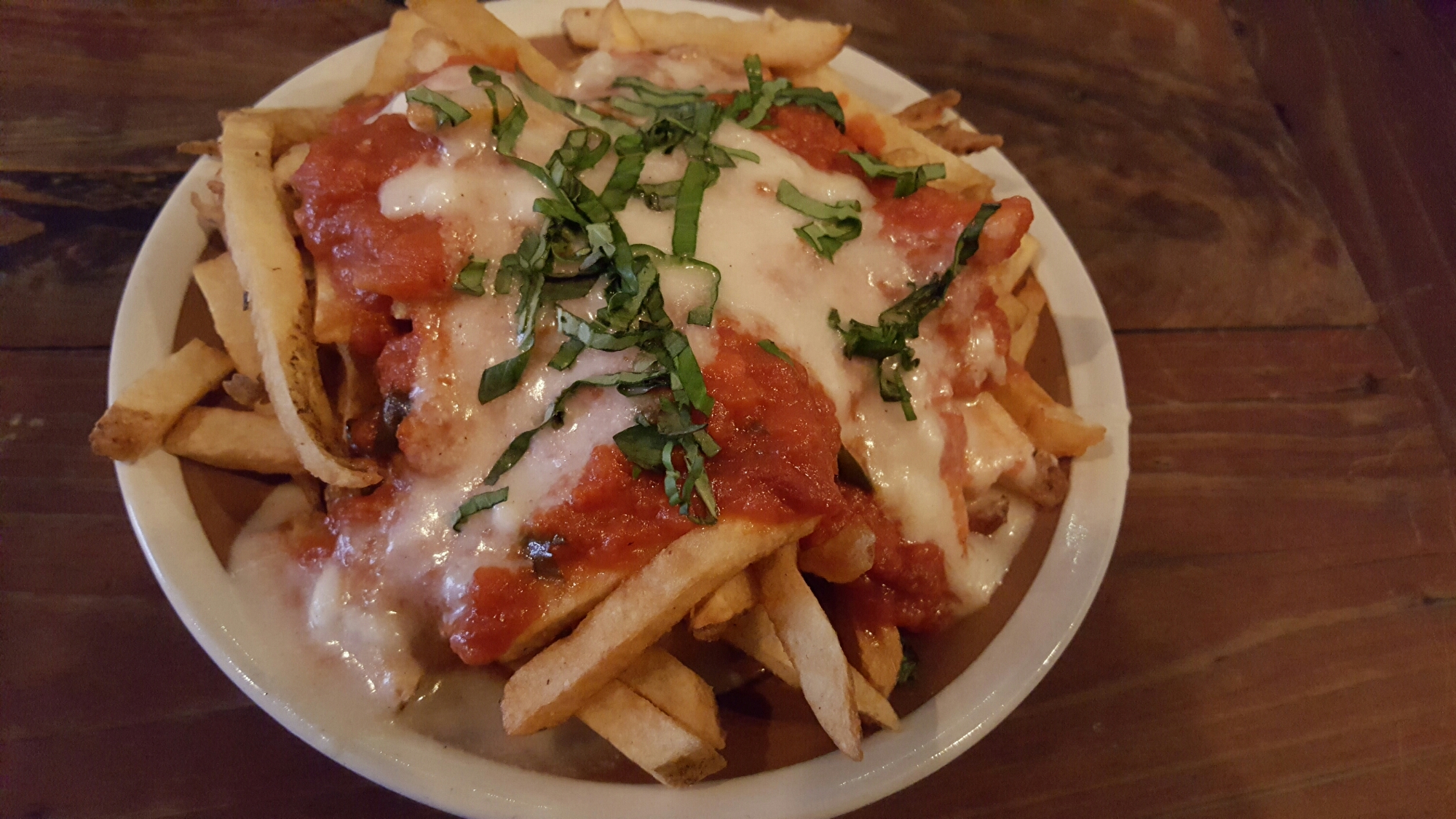 But the Pizza fries speaks for itself.
Which would you have chosen?