Vegan Steak & Quinoa Combo
Vegan Steak & Quinoa Combo
Natural blend has done it again. Just when you think the food doesn't get any better, then this happened.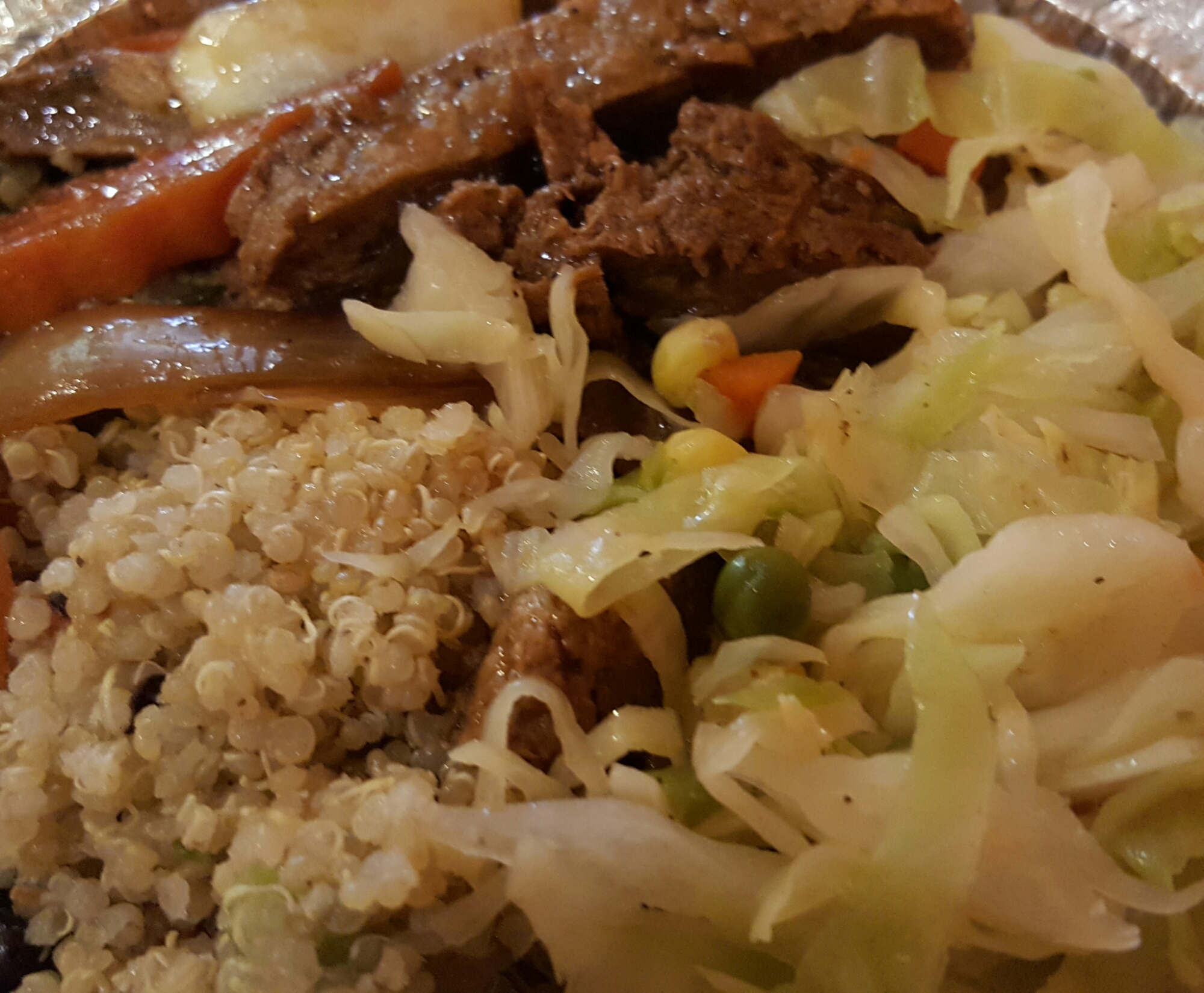 Ingredients?
Vegan pepper steak
Cabbage
Mix veggies blend
Quinoa
West Indian season worth traveling to taste
If you're ever in Brooklyn and seek to meet someone for a business or lunch meal, then highly recommend you enter this establishment.