Vegan Pizza Tots
Vegan Pizza Tots
So the other day in Brooklyn…….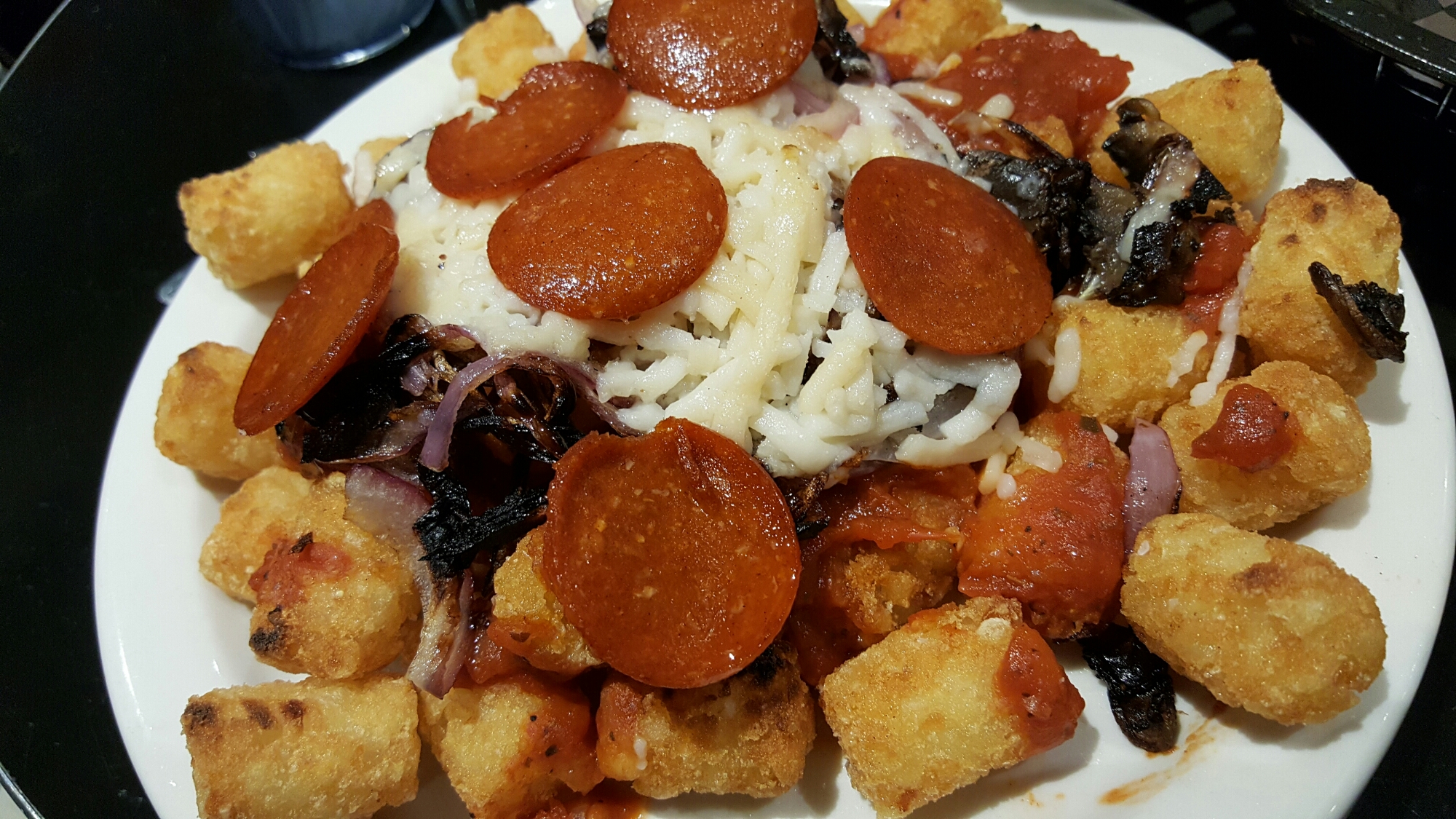 See how fun eating cruelty free can be?
What you see here is a 100% vegan meal with tator tots, vegan pepperoni, vegan mozzarella cheese, onions and mushrooms.
Simple and delicious lol.
Need help with your transition to the vegan lifestyle?
Go to javoskigriffith.com for more details.
Eat fruits though