Bowl Of Fruits
Bowl Of Fruits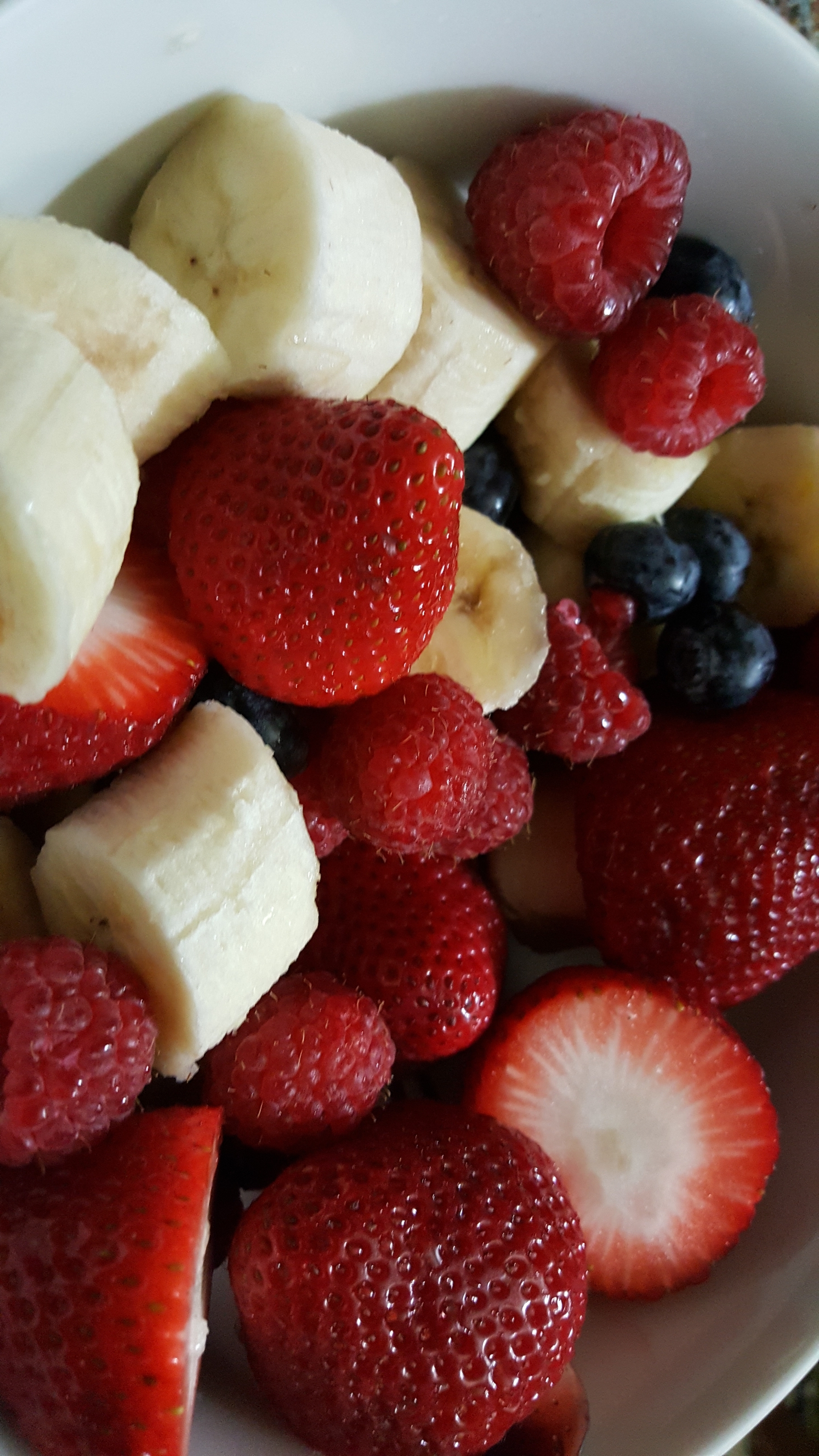 How do the colors make you feel?
It's day five of this vegan God ki ambrosia challenge and already feeling mystic again. Already forgot how much less water and food I have to eat which is funny because after the last cleanse my energy went down again.
The amount of water needed to drink went up and all of a sudden desired more cooked food then what my body was used to. Forgot how much eating the frugivore like way has so many benefits when you understand how to do it for yourself.
What's in this bowl?
Strawberries, blueberries, raspberries, and bananas. Had some Turkish figs earlier and bout to get some moringa and bladderwhack in me soon. It's funny how natural foods make the body feeeeeeel alright.
If you were to try this type of challenge, what kind of fruits would be on your plan?